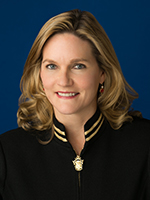 Connie Hallquist | President & Chief Executive Officer
Ms. Hallquist is President and CEO of DNA Diagnostics Center (DDC), a leading DNA testing company based in Fairfield, Ohio which offers DNA testing services such as paternity, immigration, ancestry, veterinary, and forensics through multiple channels including direct to consumer, retail, distributors and government bodies. Prior DDC, she was President of Healthy Directions, a Helen of Troy company (NASDAQ: HELE).
More about Connie Hallquist
She joined Healthy Directions, LLC in 2010 as Executive Vice President, Merchandising and New Product Development, and in 2012 she became President and CEO. Previously, she served as President, New Business Ventures, for Orchard Brands, a $1 billion catalog holding company. In 2007, Orchard Brands acquired the company that Ms. Hallquist founded in 2000, Gold Violin, a multi-channel retailer offering helpful products for independent living. Prior to Gold Violin, Ms. Hallquist held the position of Managing Director at Prophet, a brand strategy consulting firm, where she oversaw the firm's flagship clients including Williams-Sonoma, Audi, UBS, and Levi Strauss & Co. Ms. Hallquist started her marketing career in brand management at Kraft Foods. She received a BA in French Language & Literature from the University of Virginia and an MBA degree from the Darden Graduate School of Business at the University of Virginia.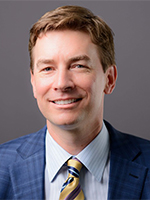 Robert Bosley | Chief Financial Officer
Robert s the Executive Vice President and Chief Financial Officer for DNA Diagnostics Center. Robert has over 16 years of experience in a broad range of finance leadership capacities. Prior to joining DDC, Robert was a Senior Vice President of Finance for Serta Simmons Bedding.
More about Robert Bosley
Robert joined Serta Simmons in 2012 and was responsible for managing the budgeting, forecasting and long range planning processes, providing insightful business analyses and leading transformation initiatives for the company. Before Serta Simmons, Robert was with Procter & Gamble where he progressed through various finance roles of increasing scope and responsibilities including positions in investor relations, forecasting, the supply chain and strategic planning. Robert holds a Bachelor's and Master's degree in Civil Engineering from the University of Kentucky and an MBA from the University of Cincinnati.

Dr. Michael Baird | Chief Science Officer
Dr. Baird is Chief Science Officer, Laboratory Director, and DNA Technical Leader. He received his doctorate in genetics from the University of Chicago. He then joined LifeCodes, where he held the positions of, Senior Scientist, Laboratory Director, and Vice President of Laboratory Operations. Dr. Baird has published over 50 articles in peer review journals as well as chapters in books about the use of DNA for identification. He was the first to testify in a criminal trial involving DNA evidence and has since testified in over 350 criminal cases.
More about Dr. Michael Baird
Dr. Baird currently serves as a chair of the Relationship Testing Standards Committee of the AABB, is a fellow in the American Academy of Forensic Sciences, and member of the AABB, American Society of Human Genetics, the American Genetics Society, the American Society of Histocompatibility and Immunogeneitcs, the International Society of Forensic Genetics, and the American Society of Hematology.

David Silver | Vice President of Marketing
David Silver is the Vice President of Marketing at DDC. He has over 10 years of marketing and strategy experience in consumer products, consumer services, and brand marketing. Since joining in 2011, David leads marketing for DDC in North America. Prior to joining DDC, he worked in brand management for SunnyD Delight Beverages Company, a Private Equity owned beverage business acquired from Procter & Gamble.
More about David Silver
David has also held management positions at NewPage Corporation (formerly the coated paper division of MeadWestvaco), Kimberly-Clark Corporation, Intelliseek (formerly Planetfeedback, Inc.), and PriceWaterhouseCoopers. He received his Bachelors Degree from Boston University and an MBA from Indiana University.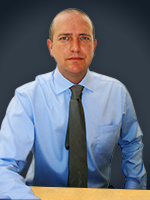 Daniell Leigh | Vice President of International Sales
Daniell Leigh is the Vice President of International Sales for DDC. Daniell is responsible for planning, development, contracting and expansion in to new and existing territories outside of the US. He has worked in the DNA testing industry since 2002 and has worked across multiple international markets on a variety of new initiatives with private organizations, governments and regional authorities.
More about Daniell Leigh
Daniell has 15 years of combined experience in sales, marketing and business development. Prior to joining DDC, he held key management positions in the genetics, aviation technology and international tourism sectors managing sales and marketing teams worldwide. Daniell received his BND and HND in business and marketing management from BCOT in the United Kingdom.

Kathy Leis | Vice President of Operations
Kathy Leis is the Vice President of Operations for DDC. In this role, Kathy is responsible for the coordination and oversight of daily operations across multiple departments including the laboratory, accessioning, case management and government contracts. Kathy joined DDC in 2012 where she served as the Director of Operations for the government contracts division, prior to being appointed to VP of Operations in 2014.
More about Kathy Leis
Kathy has over 30 years of laboratory management and operations experience. Prior to joining DDC, Kathy held various positions of increasing responsibility, with the most recent being Director of Operations for Orchid Cellmark at the Dayton facility. Kathy holds a BS degree in Medical Technology from the University of Dayton and is certified as Medical Technologist by the American Society for Clinical Pathology (ASCP).